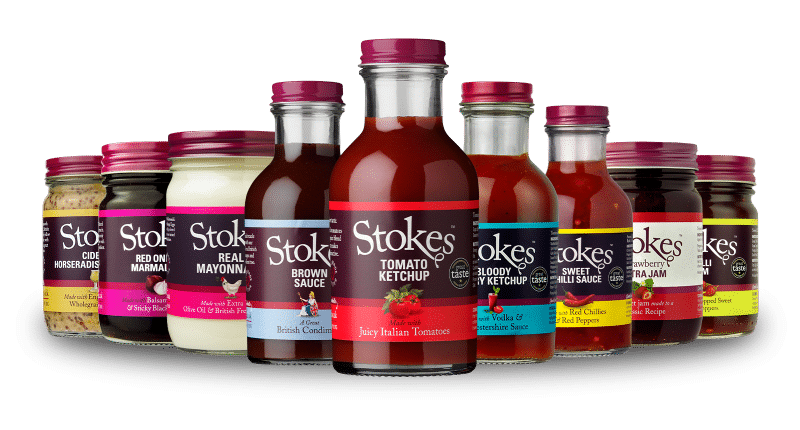 Food Lovers Bundle
We've got everything covered
We have put together a pack for foodies, full of our favourite real food sauces! 9 of some of our most popular sauces, to make your dining extra special and your dishes extra tasty! This bundle contains the following Stokes' products:
We've got everything covered, from breakfast in bed to dinner for two!
Please note that whilst this value bundle makes a great gift for loved ones, it is not gift packed. To buy from our range of beautifully presented gift packs (cheese, jam, marmalade & ketchup) click here: Shop Gift Packs
For ultimate foodies!
Ingredients
For ingredients and nutrional values please see the individual products listed above
Unbelievable delivery speed
Wow the speed and efficiency of the delivery was top draw. Brilliant communication through out, not to mention the quality tasting products.
Food lovers Bundle
Purchased this as a Birthday gift for a friend who has everything !! She absolutely loved the selection of jams and sauces .
This is a perfect gift for any food lovers .
Food Lovers Bundle - all good stuff
I have just received your Food Lovers Bundle - Very impressed with the taste and quality of all of the items (I had to try them all) Delivery was excellent. Will certainly be ordering again. We just have to watch the finances though.
Always hits the spot!
Received the food lover's bundle as a birthday gift. Delivery was spot on and really well packaged. Not tried all of the sauces yet, but had the brown sauce previously and it is simply the best I've ever tasted, so very much looking forward to trying the others in the bundle. Would highly recommend, you won't go back to famous brand alternatives if you do!
Delicious
Delicious selection of sauces, bloody Mary tomato ketchup (finished it already!) is my favourite so far, brown sauce is rich and fruity. Chilli jam is nice, a bit spicy and delicious with cheese (as is the onion marmalade). Chilli sauce is very tasty I've had it so far in stir fry. Still got the rest to try, can't wait! Would recommend.