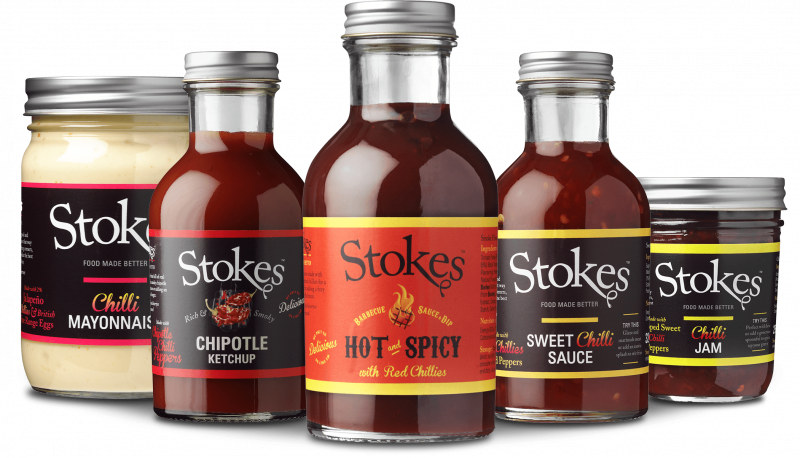 Chilli Collection
Buy now
Add Selected Products
Perfect for everyday dining
A delicious set of our chilli products with added spices for great flavour!
Perfect for everyday dining, barbeques, cheeseboards and burgers and to use as accompaniments, marinades or dipping sauces.
The Chilli Collection contains the following Stokes Sauces:
If you like a little spice in your life!
Ingredients
For ingredients and nutritional values please see the individual products listed above
Chilli lover
This was bought as a gift for a chilli lover who was very pleased and has declared themselves converted to Stokes. Great service as usual.
Great service and yummy sauces
Ordered the chilly set as a gift for my husband. I asked for the box to be wrapped in a plain box not thinking it was even possible but they did it and it came in a brown box. The sauces are the best and really good sizes! I will be ordering again!
Perfect gift
Brilliant service and notifications on the delivery. Perfect gift for Father's Day!
Everyone's a winner.
I remember the day, the place ,the food and the sauce , that got me hooked. It was a eureka event, I love the range, the way they coat my food and best of all the layers of flavour. Our fridge is full of these sauces. Just bought 2 gift boxes, arrived well packaged and super quick. So will be spreading the love around.
Great sauces, great service all round.