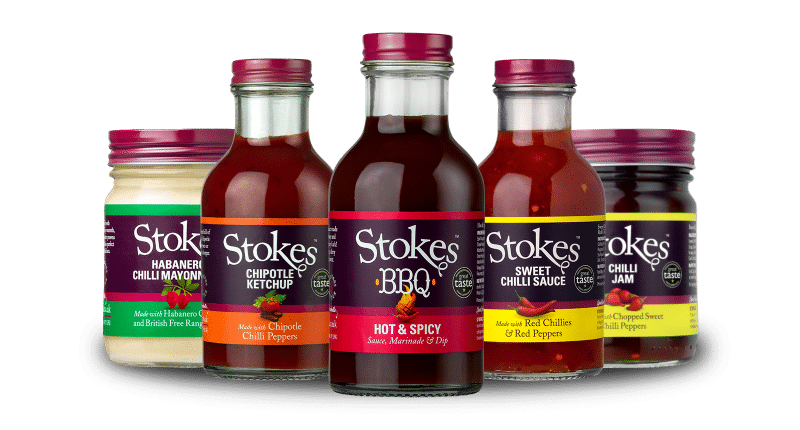 Chilli Collection
Perfect for everyday dining
A delicious set of our chilli products with added spices for great flavour!
Perfect for everyday dining, barbeques, cheeseboards and burgers and to use as accompaniments, marinades or dipping sauces. 
The Chilli Collection contains the following Stokes Sauces:
Please note that whilst this value bundle makes a great gift for loved ones, it is not gift packed. To buy from our range of beautifully presented gift packs (cheese, jam, marmalade & ketchup) click here: Shop Gift Packs
If you like a little spice in your life!
Ingredients
For ingredients and nutritional values please see the individual products listed above
Saucy
All products arrived in perfect condition. I've almost eaten the whole tub of chilli mayonnaise in tow days ....
My new favourite thing to gift people!
Fabulous!
Brought as a present for my husband, he was very happy and LOVES the chilli jam :)
Chilli pack
Delivery was very quick, especially being Christmas, really good value, good size bottles and great tasting.
Will definitely being trying some of the many offerings available. If you like a condiment or sauce with your meals,
give stokes a go, you won't be disappointed.
Great
Great product. Great service.