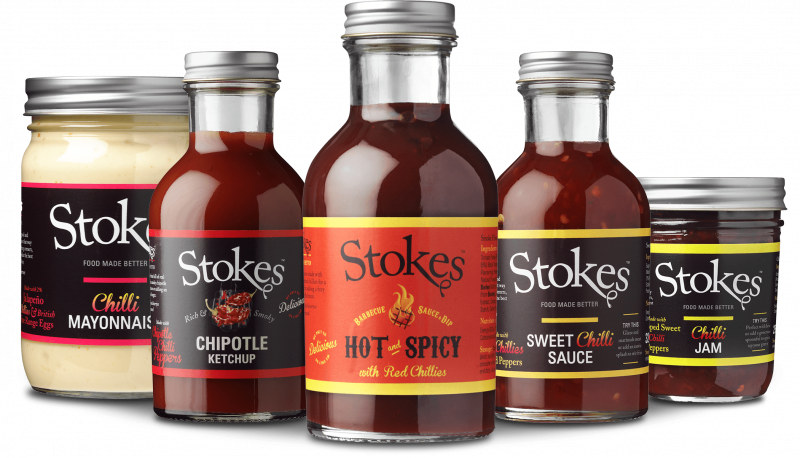 Chilli Collection
Perfect for everyday dining
A delicious set of our chilli products with added spices for great flavour!
Perfect for everyday dining, barbeques, cheeseboards and burgers and to use as accompaniments, marinades or dipping sauces.
The Chilli Collection contains the following Stokes Sauces:
If you like a little spice in your life!
Ingredients
For ingredients and nutritional values please see the individual products listed above
Chilli pack
Delivery was very quick, especially being Christmas, really good value, good size bottles and great tasting.
Will definitely being trying some of the many offerings available. If you like a condiment or sauce with your meals,
give stokes a go, you won't be disappointed.
Great
Great product. Great service.
Looks good
I bought this as a Christmas gift for my chilli/Stokes-loving son in law. Can't imagine that he won't love it.
Parcel arrived quickly and in good condition. Excellent service.
Super Stokes
Excellent products and service
Excellent taste
When you taste these you will never want to go back to lesser sauces. The flavour is wonderful and you don't need too much to get the zing you want and expect from quality chilli sauces. I bought two chilli boxes - one as a gift and the other for me! I definitely recommend Stokes fantastic home grown sauces - the difference is delicious.