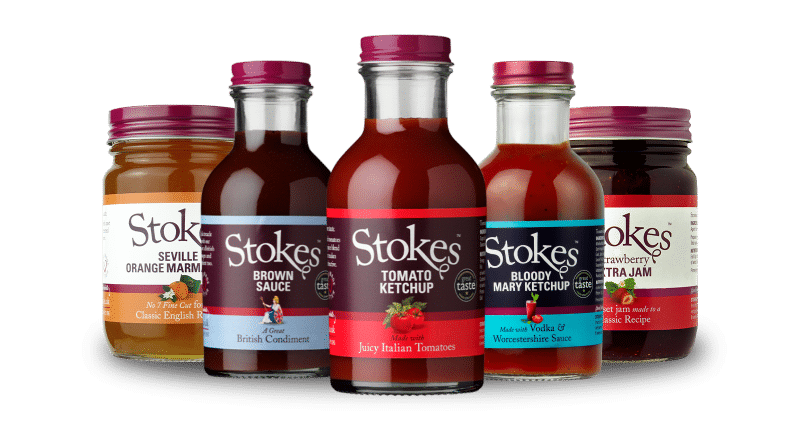 Breakfast Collection
Make the most of any cooked breakfast
Whether you like your sauce red or brown, these classics will make the most of any cooked breakfast!
Rich Tomato Ketchup made with juicy Italian tomatoes, Brown Sauce, a British favourite, Bloody Mary Ketchup made with real vodka and Worcestershire sauce for an extra twist and Jam & Marmalades perfect with a hot buttered slice of toast!
The Breakfast Collection contains the following Stokes Sauces:
Please note that whilst this value bundle makes a great gift for loved ones, it is not gift packed. To buy from our range of beautifully presented gift packs (cheese, jam, marmalade & ketchup) click here: Shop Gift Packs
To bring your breakfast alive!
sauces
I buy them for presents they love them.
Bought as a present, very well received
Wanted to send something from Suffolk as a birthday gift. The recipient says it is fantastic.
Great
I bought this for my son to take back to Uni as he's a bit partial to Stokes, as we all are. As it's boxed it makes a nice gift too. I kept the marmalade, he's not having that. Good value and arrived quickly.
Excellent assortment pack
I bought this as a little gift for my partner and he loved it ! Whilst we'd both heard of stokes sauces but had yet to try. They're great 👍
Great Breakfast Collection
I only recently discovered you can buy the whole collection plus others e.g. roast dinner collection. Would make a nice gift as opposed to biscuits, chocolates, etc. We are working our way through the sauces, jam and marmalade not necessarily just at breakfast time! Would recommend.