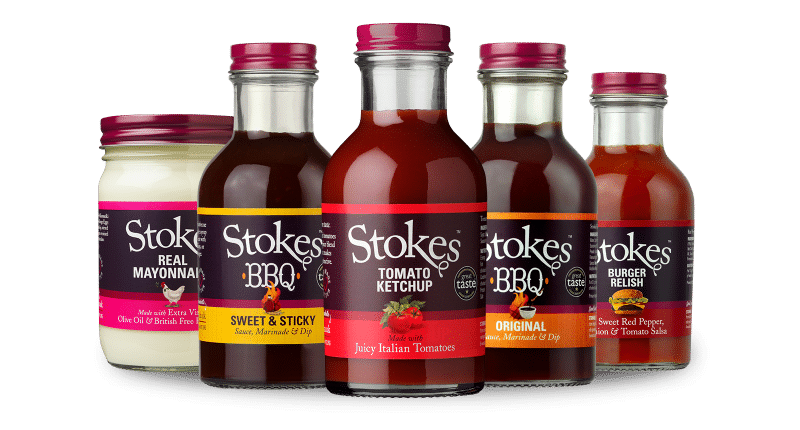 BBQ Essentials Collection
BBQ Essentials Collection
Cook up a storm
The Summer BBQ essentials bundle is perfect for Sausage and Burger lovers everywhere. Cook up a storm with this delicious bundle of joy.
This Bundle contains the following Stokes' products:
Please note that whilst this value bundle makes a great gift for loved ones, it is not gift packed. To buy from our range of beautifully presented gift packs (cheese, jam, marmalade & ketchup) click here: Shop Gift Packs
Cook up a storm with this delicious bundle of joy
Ingredients
For ingredients and nutritional values please see the individual products listed above
Amazing
A good selection and all very nice.
Delivery very efficient too
awesome!!!!!!!
went to a cafe in cromer and ordered two bacon rolls(,treat for the wife),they came with a sachet of stokes tom sauce,wow,what a sauce...ordered box of bbq sauces which was very easy,arrived within 48hrs,absolutely gorgeous.highly recommend..
Ideal gift
This is an ideal gift for people who enjoy sauces that taste good and are different from "run of the mill" sauces.
Easy to order and information as to delivery schedule was excellent.
Delicious!
Ordered as a gift. Every sauce has tasted excellent. The Sticky Pickle is now a favourite - no other chutney will do.
Six pack of sauces
Great selection of sauces. We absolutely love the bbq, Mayo and tomato ketchup. Best sauces ever!! Well worth the price !