Steak Nachos
A stokes recipe by us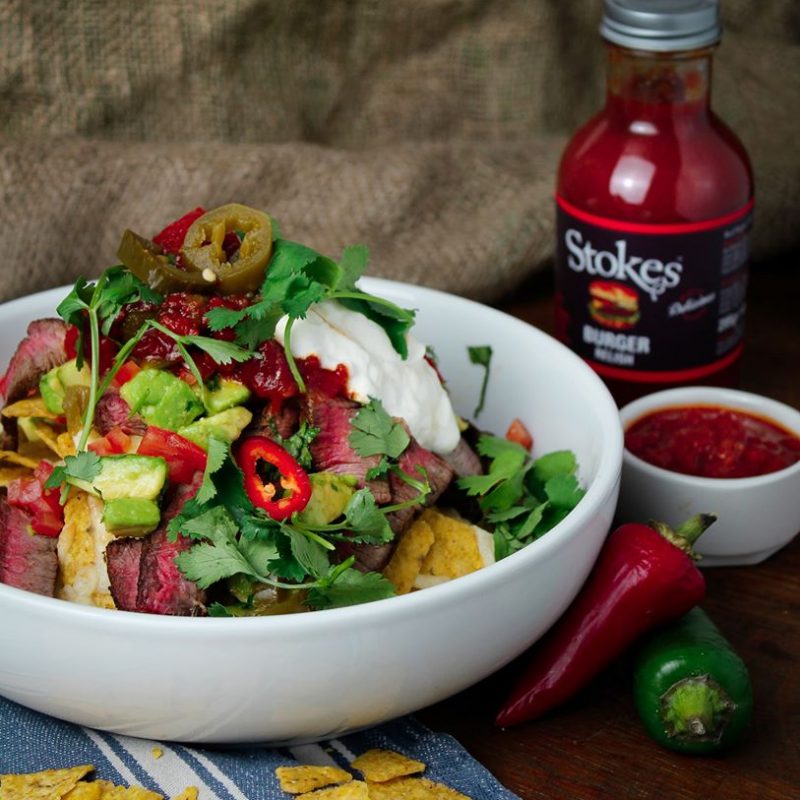 What you'll need
Buy now
Add Selected Products
From your local shop
1 Large Bag of Lightly Salted Tortilla Chips
1 Sirlion Steak
200g Grated Mature Cheddar Cheese
Chopped Jalapeño Peppers (To your taste)
1 Avocado
Handful Fresh Coriander
A Few Large Spoonfuls of Sour Cream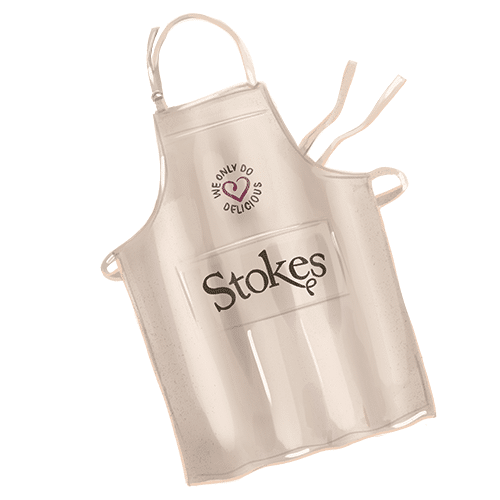 Method
1) Start by preparing the ingredients. Chop the jalapeño peppers, along with one ripe avocado into small pieces.
2) Fry your steak to your desired doneness and slice into small strips.
3) Pour the tortilla chips into a large bowl, top with the grated cheddar and jalapeños, and grill until the cheese has completely melted and is bubbling away!
4) Once the cheese has completely melted, carefully remove the dish and top with the steak, avocado, peppers, several generous glugs of our Burger Relish, and a few spoonfuls of sour cream.
5) As always, enjoy!