Chocolate & Raspberry Jam Brownies
A Stokes recipe by our Resident Chef
Serves 5+
45 Minutes
Vegetarian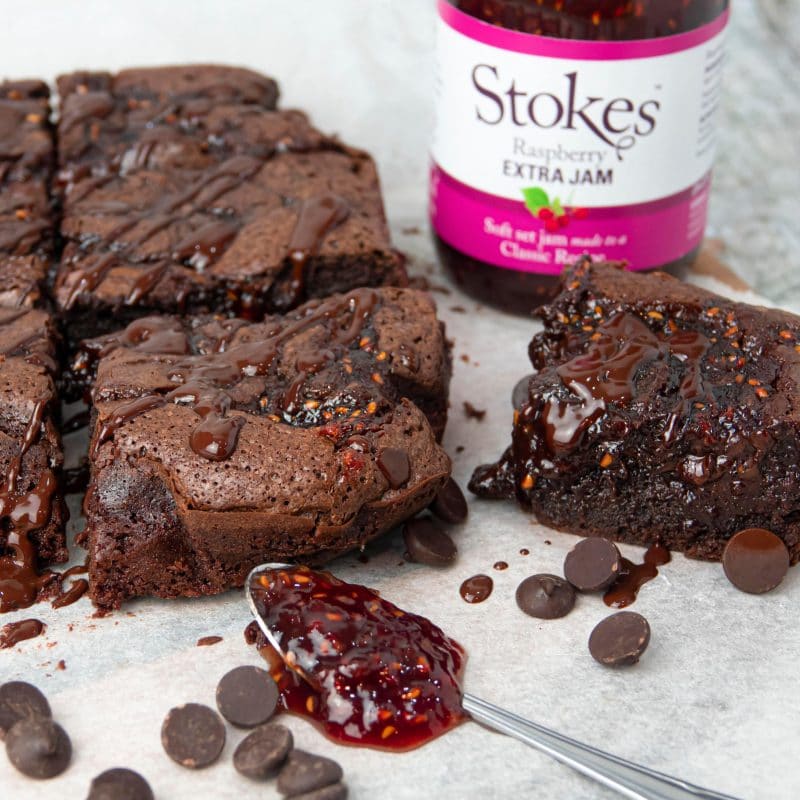 What you'll need
Buy now
Add Selected Products
From your local shop
225g Butter
450g White Sugar
160g Dark Chocolate Buttons
5 Free-Range Eggs
110g Plain Flour
50ml Cherry Liqueur
50g Cocoa Powder
Method
Melt the butter and sugar together in a pan. Once melted, remove from the heat, add the chocolate and sift in the flour & cocoa powder. Mix well and then beat in the eggs and cherry liqueur.
Line a medium-sized baking tin with greaseproof paper and pour in the brownie mix. Drizzle Stokes Raspberry Jam over the top and a handful of chocolate buttons and loosely stir in.
Bake in a hot oven (190C) for roughly 30 minutes until set. For a squidgy brownie, bake so that the centre of the brownies still "wobbles "a bit. Don't worry, it will set as it cools.
Allow to cool & enjoy!