10 ways to use Barbeque Sauce
A Stokes recipe by our Resident Chef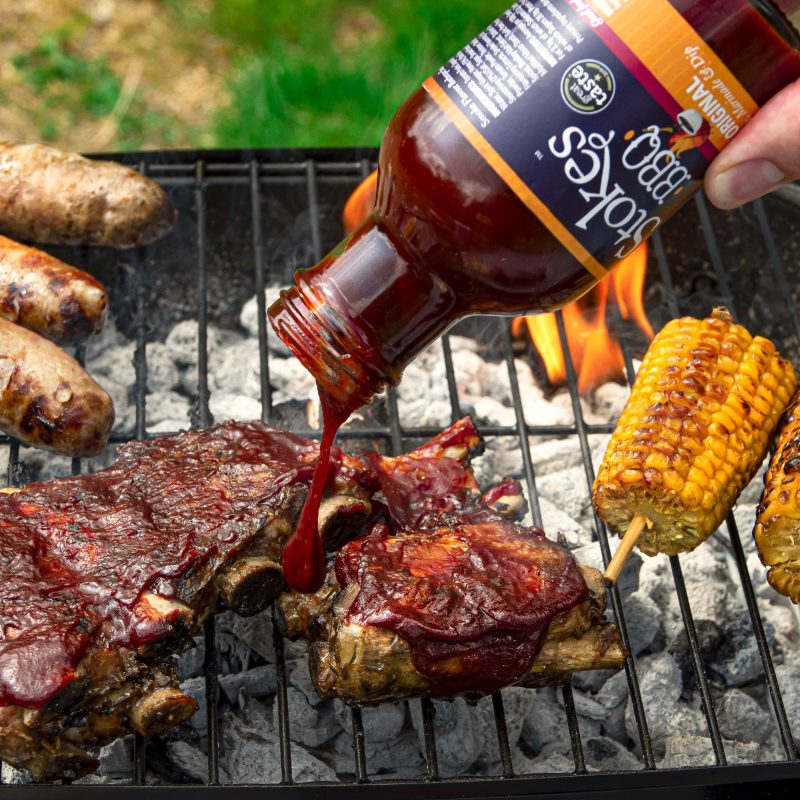 What you'll need
Buy now
Add Selected Products
Method
Add a spoonful to pie fillings to give an added depth of flavour and sweet spin on a classic recipe!
Mix with grated cheddar cheese, stuff into a chicken breast and wrap in smoky bacon for a 'Hunters Chicken' style dish.
Create a meat glaze by mixing with honey and a little oil before pasting over ribs, beef or chicken.
When making pizza, top with Barbeque Sauce in place of tomato puree, for a smoky base.
Mix generously into wrap fillings for a barbeque kick!
Create a BBQ style pasta sauce by frying off onion, before adding a splash of Real Ale, a couple of dollops of Barbeque Sauce and a sprinkle of cornflour to thicken.
Stir into casseroles and stews for a Texan twist.
Drizzle over sausages during the last 5 minutes of cooking for bangers with a real bang!
Use as a dip with tortilla chips or add a dash of tabasco for a fiery kick.
Heat up for a sweet and sticky meatball sauce.