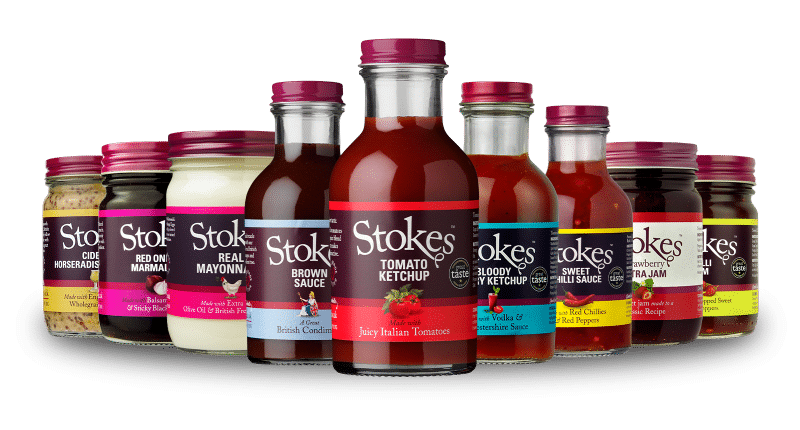 Food Lovers Bundle
We've got everything covered
We have put together a pack for foodies, full of our favourite real food sauces! 9 of some of our most popular sauces, to make your dining extra special and your dishes extra tasty! This bundle contains the following Stokes' products:
We've got everything covered, from breakfast in bed to dinner for two!
Please note that whilst this value bundle makes a great gift for loved ones, it is not gift packed. To buy from our range of beautifully presented gift packs (cheese, jam, marmalade & ketchup) click here: Shop Gift Packs
For ultimate foodies!
Ingredients
For ingredients and nutrional values please see the individual products listed above
enhancer products
My purchase, the food lovers bundle was a gift for a friend who had tasted two of the sauces at mine. The person has a new BBQ and the variety in the gift was very much appreciated. Excellent ordering and delivery of the goodies too.
Best tomato sauce ever
I bought the food lovers bundle as a birthday gift for my brother as I had put a bottle of the tomato sauce in with his Christmas present and he actually said it was the best tomato sauce he had tasted. I figured he would like everything else as well. Great delivery speed,excellent tracking updates. I live in North Scotland,he lives in Wales so I needed it delivered direct.Very pleased.
Spectacular
These are sooooo good.
Tried red, brown and mayo up to now.
They are different, better and delicious
An excellent gift
Being a lover of Stokes products I decided to share the love and gave a bundle of goodies as a present. A well received gift it was to. So now Stokes you have more fans…..good value, good product, great gift.