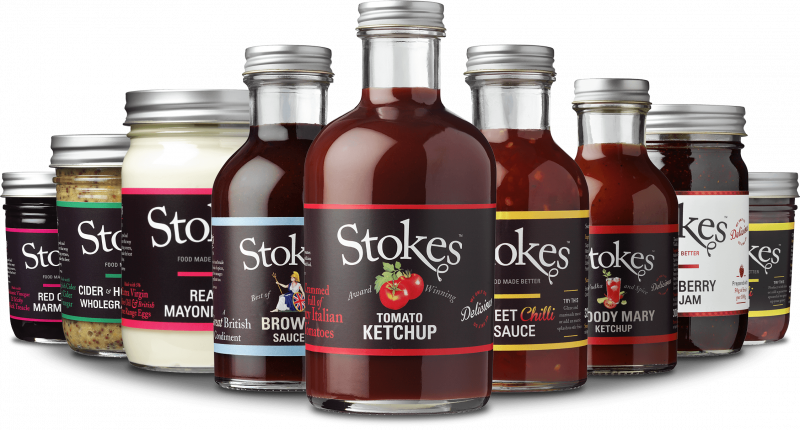 Food Lovers Bundle
Buy now
Add Selected Products
We've got everything covered
We have put together a pack for foodies, full of our favourite real food sauces! 9 of our most popular sauces, to make your dining extra special and your dishes extra tasty!
This bundle contains the following Stokes' products:
We've got everything covered, from breakfast in bed to dinner for two!
For ultimate foodies!
Ingredients
For ingredients and nutrional values please see the individual products listed above
Just brilliant
Been searching everywhere for Bloody Mary sauce since having some in a cafe. Then got carried away and ordered the food lovers' bundle. But couldn't be more pleased.
Wonderful sauces.
Really pleased with the selection of sauces, all excellent quality and taste delicious. Will definitely be buying again.
Superb standards
This is a lovely range of products. I discovered Stokes sauces when I had some sachets at a local cafe. The luxurious look to them was not let down by the contents so I wanted to try more. This is great selection. The onion marmalade, in particular, did not last long at all! Service was excellent. I'm delighted to find some stocked in a local store.
Recommended by a friend
Arrived promptly, well packaged, great quality sauces. Made a perfect present for parents.
Good quality sauces
Excellent sauce.
Excellent service.