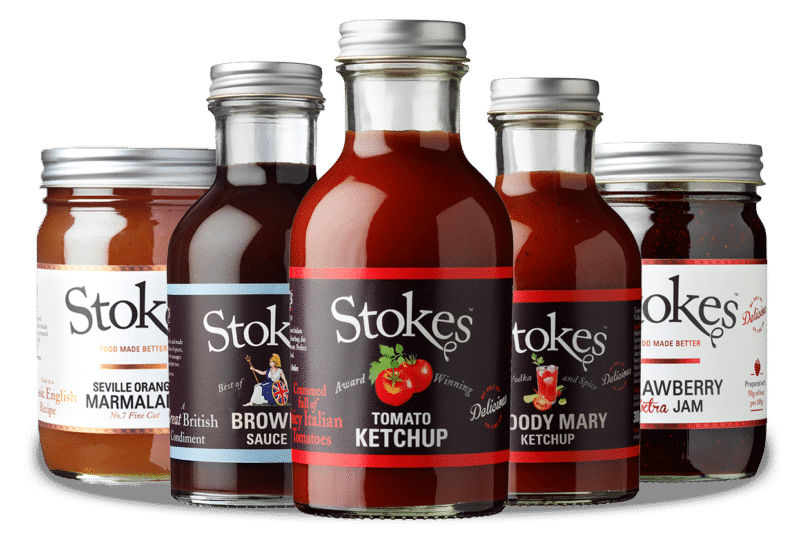 Breakfast Collection
Make the most of any cooked breakfast
Whether you like your sauce red or brown, these classics will make the most of any cooked breakfast!
Rich Tomato Ketchup made with juicy Italian tomatoes, Brown Sauce, a British favourite, Bloody Mary Ketchup made with real vodka and Worcestershire sauce for an extra twist and Jam & Marmalades perfect with a hot buttered wedge of toast!
The Breakfast Collection contains the following Stokes Sauces:
To bring your breakfast alive!