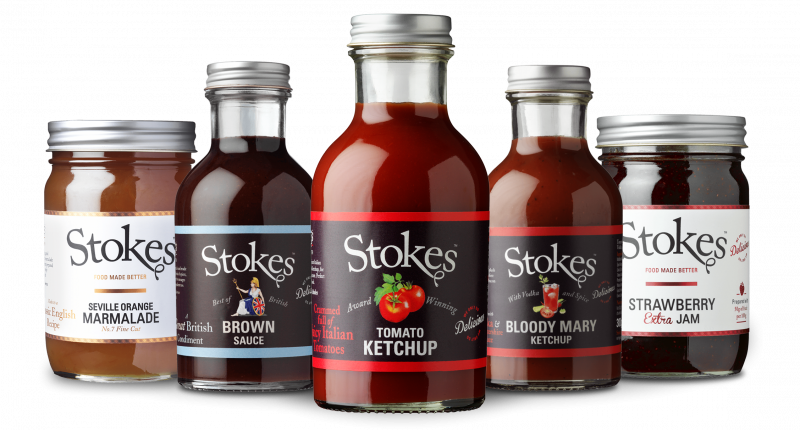 Breakfast Collection
Buy now
Add Selected Products
Make the most of any cooked breakfast
Whether you like your sauce red or brown, these classics will make the most of any cooked breakfast!
Rich Tomato Ketchup made with juicy Italian tomatoes, Brown Sauce, a British favourite, Bloody Mary Ketchup made with real vodka and Worcestershire sauce for an extra twist and Jam & Marmalades perfect with a hot buttered wedge of toast!
The Breakfast Collection contains the following Stokes Sauces:
To bring your breakfast alive!
Excellent Value
Quality is unrivalled and has resulted in us throwing away our stash of HP and Heinz sauces as they just can't compete with the taste of these. Cracking selection of breakfast sauces/jam etc. and astounding value at this price. Highly recommended.
Delicious!
Really good, will buy again
Cheers up breakfast.
Thrilled to be able to purchase these delicious sauces online,and loved the idea of having everything needed for breakfast in one set.
Brown sauce vs. HP
Having been an HP fan for many years the Stokes Brown sauce brings a welcome if more fruity alternative which doesn't disappoint. Looking forward to sampling the other Ketchup and Tartare sauce varities. Strawberry jam and marmalade both are excellent.
Very tasty!
Bloody Mary ketchup is the best of all ketchups! Great selection of products. Well packaged and promptly delivered.