Toad in the Hole with Red Onion Marmalade
A Stokes recipe by Recipebreakout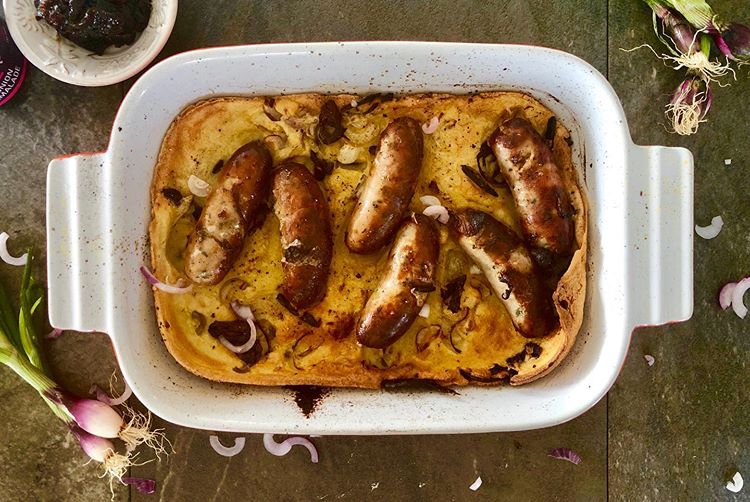 What you'll need
Buy now
Add Selected Products
From your local shop
Pork Sausages (6 Pack)
Plain Flour (75g)
Free Range Eggs (2)
Milk (100ml)
Olive Oil
Red Onions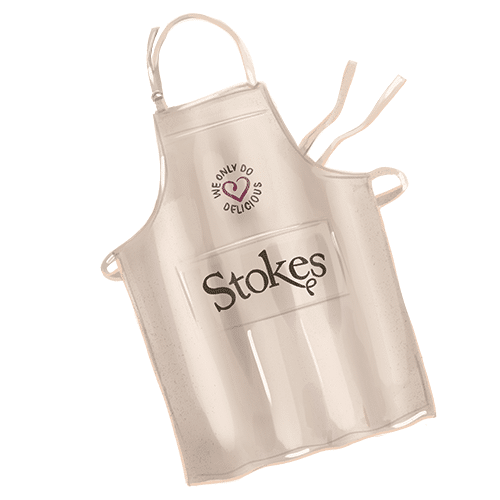 Method
We learned how to make this fabulous dish from one of our great customers, Siân.
'So this was a hearty little supper last night to set us up for a few days of hiking in the Lake District (Catbells and Haystacks here we come). This used to be a family favourite with onion gravy, but since the invasion of the veggie diet, we haven't really indulged and I'd forgotten just how delicious a dish it is!! So this was a cracker… made with organic pork and leek sausages, French red salad onions and a generous dollop of red onion marmalade on the side.
Start with a pack of six sausages, pricked with a fork and brushed with olive oil in a deep-sided ovenproof dish, along with three or four of the salad onions, sliced, and some seasoning. Pop in a hot oven for 15/20mins to brown all over
Whilst the sausages are cooking, make your batter (I used 75g plain flour, two small eggs and 100ml of milk) – I don't like too much batter as it can be a bit soggy in the middle, but you can increase these measurements if you want. Sieve the flour into a bowl, make a well, break the eggs into it and, with a whisk, start to incorporate the flour – adding in the milk, bit by bit, until you have a smooth consistency
When the sausages have browned nicely, take them out of the oven, add a little more oil, pour the batter around them and return to the oven for 20mins or so, until the batter has cooked, risen and is a nice golden brown colour. Serve with the red onion marmalade… I used a ready-made one from @stokessauces, which is rich, velvety and is the perfect accompaniment to the 'toad'!'
A big thank you to Sian for sharing this fantastic recipe with us, certainly one to try as the temperatures drop!