Stokes Macaroni Cheese
A Stokes recipe by our Resident Chef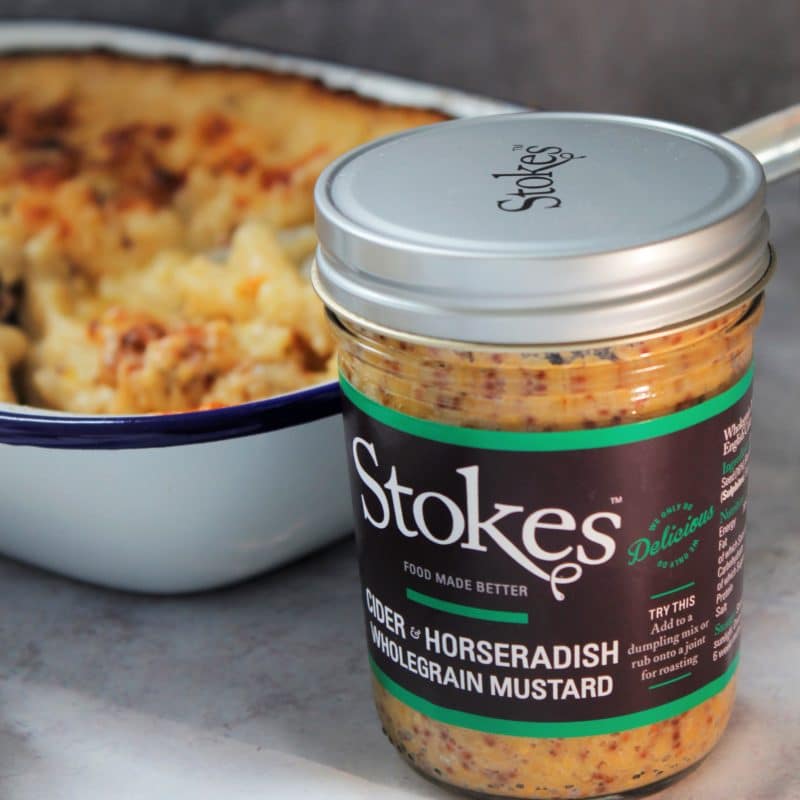 What you'll need
Buy now
Cider & Horseradish Wholegrain Mustard
Add Selected Products
From your local shop
Bacon (2 Rashers)
Macaroni Pasta (200g)
Butter (40g)
Plain Flour (40g)
Milk (1 Pint)
Cheddar Cheese (250g)
Blue Cheese (50g)
Method
Preheat the oven to 180°C/Fan and begin heating a saucepan of salted water.
Cook the macaroni for around 10 minutes. Whilst boiling, fry 2 rashers of bacon and melt the butter.
Once melted, stir in the flour and whisk in the milk allow to cook for around 10 minutes before adding the cheese, bacon, and mustard.
Add the macaroni to the sauce and mix well. Transfer to a deep oven dish.
Sprinkle salt, pepper, and grated cheddar on top and grill until the cheese begins to bubble.