Stokes Lemon Curd Cake
A Stokes recipe by our Resident Chef
Serves 6
1 Hour
Vegetarian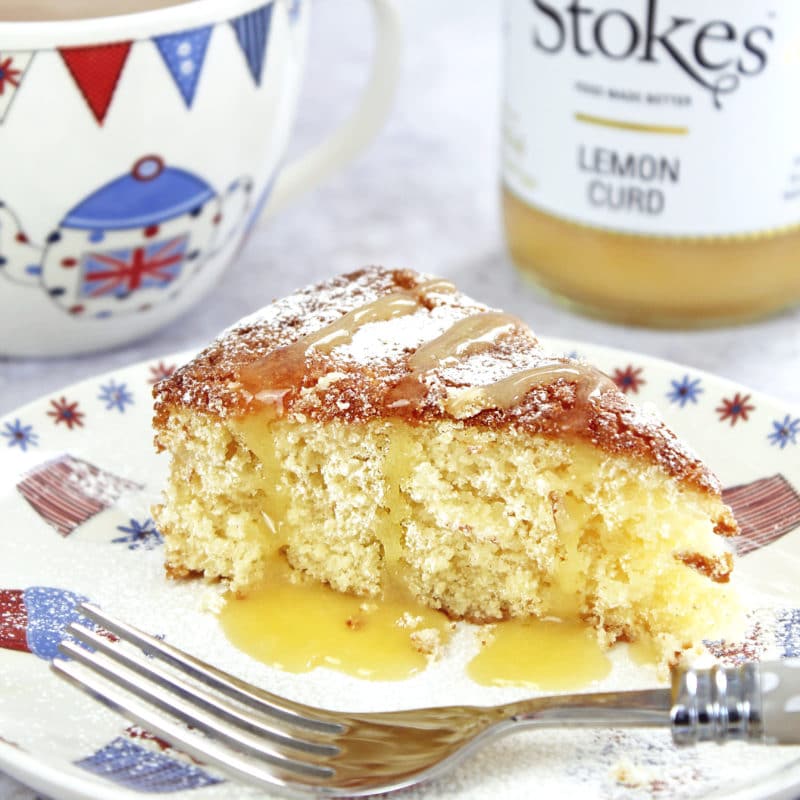 What you'll need
Buy now
Add Selected Products
From your local shop
Self-raising flour (175g)
Margarine (100g)
Free Range Eggs (2)
Caster Sugar (75g)
Baking Powder (1tsp)
A Fresh Lemon
Easy to make, this is perfect to enjoy making with the children and makes the perfect bite to enjoy on your coffee breaks. P.S. Your colleagues will love you forever!
Method
Preheat the oven to 170C Fan.
Put flour, caster sugar, margarine, eggs and a whole jar of our Lemon Curd into a mixing bowl or food processor and mix well together.
Pour into a baking tin, place in the centre of the oven and bake for 50 minutes.
Once the cake is cooked, leave to cool still in the tin for about 2 to 3 minutes. Then while still hot to warm, pour over a topping of lemon juice and sugar so that it soaks into the cake. Leave to cool for about 1/2 hour then turn out of the tin. Keeps well for a few days if wrapped in greaseproof paper and tin foil.