Spicy Chicken Enchiladas
A Stokes recipe by our EASY 'Meal-Making' Sauce Team
Serves 2+
30 minutes
Dairy Free
Gluten Free
Vegan
Vegetarian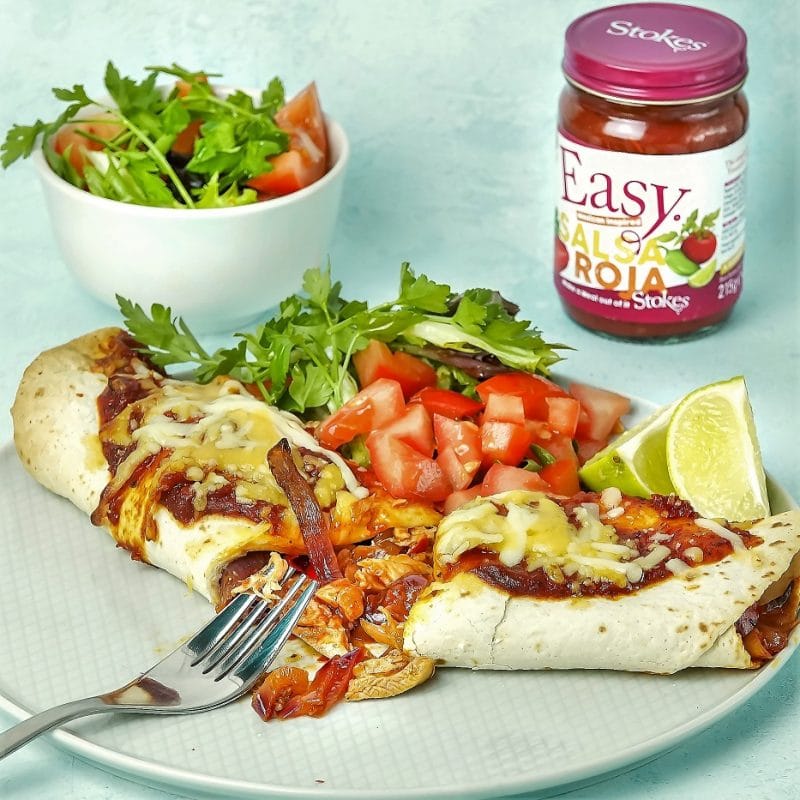 What you'll need
Buy now
Add Selected Products
From your local shop
4 large Tortilla Wraps
2 Skinless and boneless Chicken thighs
1 Red Peppers
1 Red Onion
40g Mozzarella and Cheddar Mix
1 Tablespoon chopped fresh coriander
Fresh Lime, Juiced
Our Salsa Roja EASY 'Meal-Making' Sauce is a Mexican-inspired sauce of sweet and red peppers, juicy sun-ripened tomatoes, jalapeño peppers, and a little red chilli to give a rich sauce, with a gentle heat. So, it is perfect for these Enchiladas. Combining the Burger Relish with our Chilli Jam adds a different salsa take to the chicken inside the wraps.
Method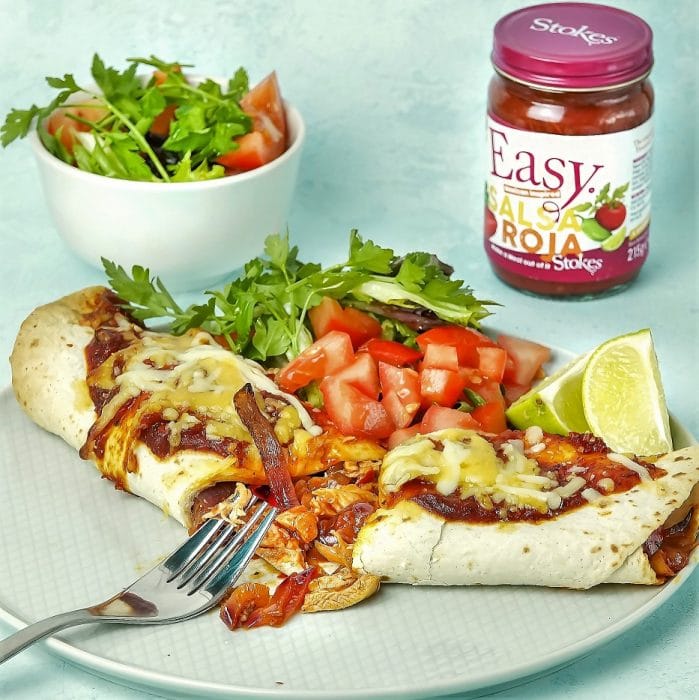 Coat the Chicken thighs in a little oil, and roast in a hot oven (180c) for 15-20mins and slice into strips once cooked through.
Slice a red pepper and onion, frying them off to soften, then add the chicken strips, chopped coriander, Burger Relish and Chilli Jam to taste.
Divide the filling between the wraps, wrap tightly and coat evenly with the Easy Salsa Roja, coat with the cheese and bake for 10 minutes. Enjoy with a fresh salad and lime juice.