Spiced Pumpkin Cheeseburgers
A Stokes recipe by our Resident Chef
Serves 4
30 minutes
Vegan
Vegetarian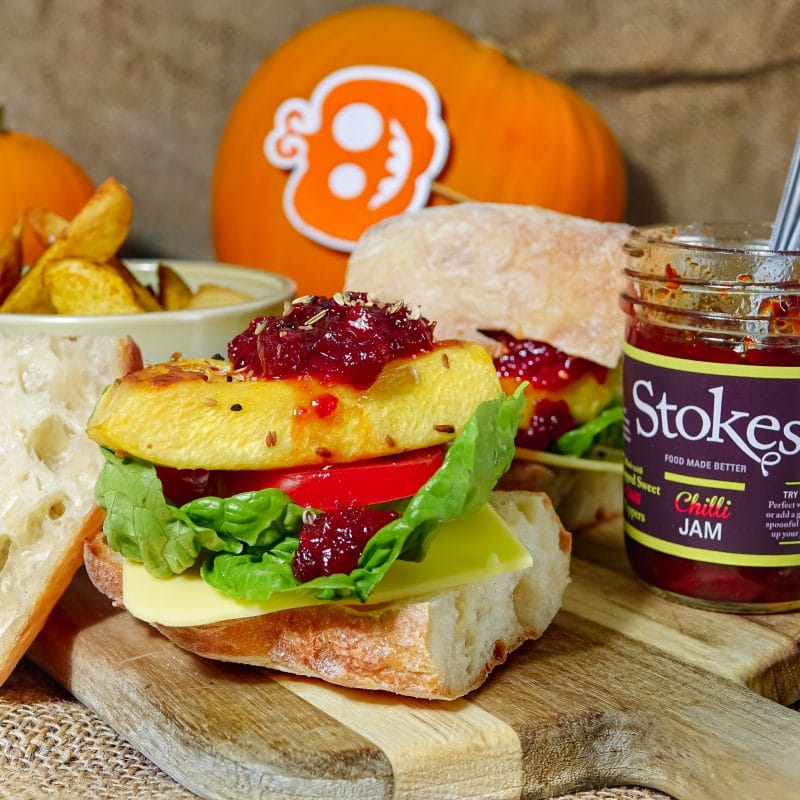 What you'll need
Buy now
Add Selected Products
From your local shop
1 Large Pumpkin
4 Ciabatta Rolls
4 Slices of Violife Vegan Cheese
2 Plum Tomatoes
2 Baby Gem Lettuces
Spices, Salt & Pepper
Vegetable Oil for frying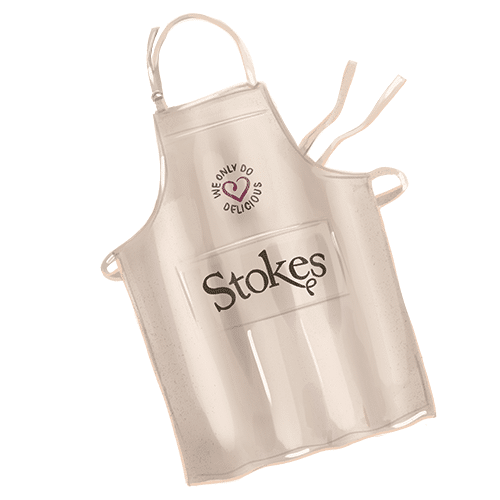 Any leftover trimmings are perfect for a pumpkin soup!
Method
Trim up your Pumpkin pieces so that you have a couple of square-shaped pumpkin "patties". Don't worry, any leftover trimmings are perfect for pumpkin soup!
Heat a frying pan with a little oil and fry the pumpkin patties until golden on both sides. Add a sprinkle of sea salt and about a teaspoon of whole spices – we tend to use a mix of coriander seeds, cumin seeds, fennel seeds and nigella seeds. If you prefer, you can crush them up in a pestle and mortar.
Fry for another 2 minutes, releasing the oils in the seeds for a great flavour, and then bake in the oven at 180 deg C for about 15-20 minutes until tender.
Whilst they're cooking, take your ciabatta rolls and spread a little Stokes Chilli Jam on the base. Add a layer of baby gem lettuce, a few slices of tomato, and a slice of vegan cheese (We use Violife).
Add the spiced pumpkin pieces on top, another spoonful of Stokes Chilli Jam and then close with the ciabatta roll lid. We enjoyed our burger with spicy potato wedges!
As always, enjoy!