Fried Halloumi and Chilli Jam Burger.
A Stokes recipe by us
Serves 1
20 mins
Vegetarian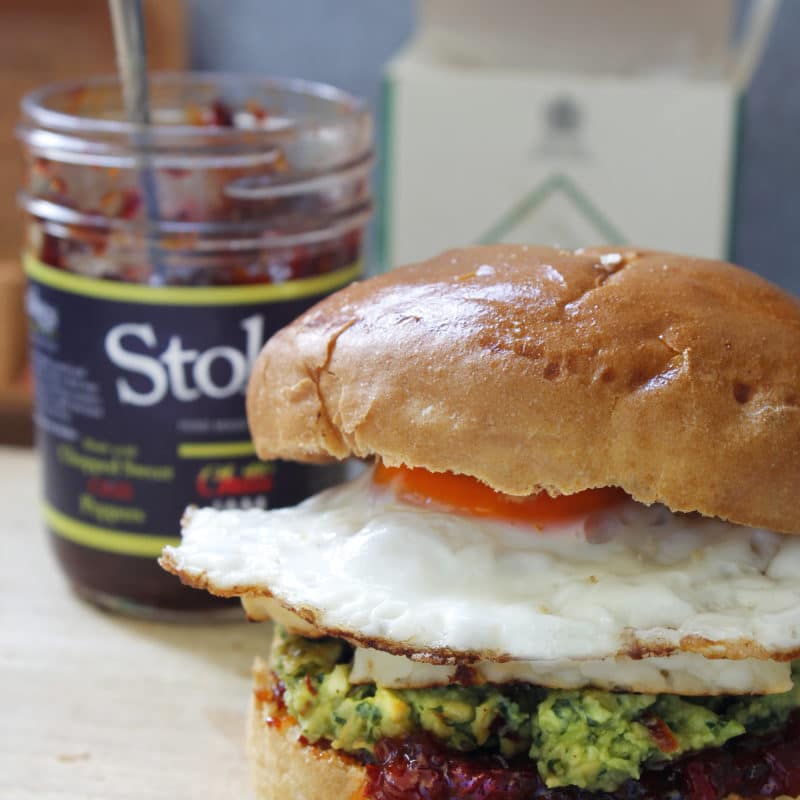 What you'll need
Buy now
Add Selected Products
From your local shop
1 pack of Halloumi Cheese
1 ripe Avocado
Brioche Bun
1 Free-Range Egg
Chopped Coriander
Chilli Flakes
Fresh Lime
The perfect brunch in a bun!
Method
In a mixing bowl, mix together a peeled and destoned ripe avocado, a few sprigs of chopped coriander, a sprinkle of chilli flakes, and a sprinkle of salt & pepper.
Fry 3 slices of halloumi cheese and a free-range egg and toast the brioche bun under the grill.
Build the burger firstly by spreading a generous layer of our chilli jam on the base, followed by the smashed avocado, slices of halloumi and a fried egg. Enjoy!