EASY: Salsa Roja Baked Eggs
A Stokes recipe by our EASY 'Meal-Making' Sauce Team
Serves 2 - 4
30 minutes
Dairy Free
Gluten Free
Vegan
Vegetarian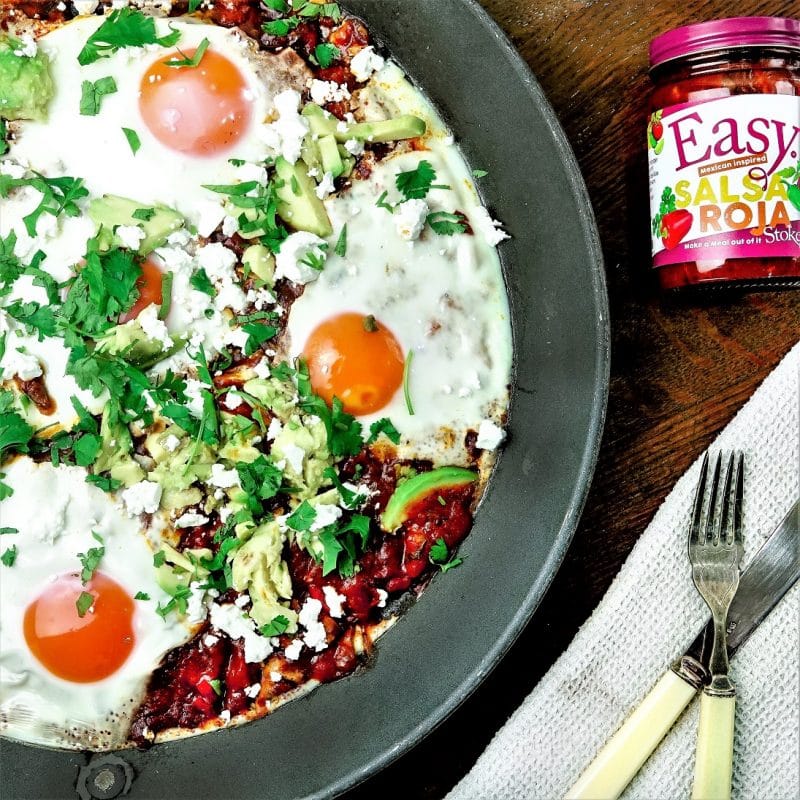 What you'll need
Buy now
Add Selected Products
From your local shop
Free-range eggs (1 or 2 each)
Kidney Beans
2 or 3 tomatoes, chopped
1 Red Pepper, sliced
1 Red Onion, sliced
Avocado, to garnish
Feta cheese, to garnish
This is a Mexican-inspired sauce of sweet and red peppers, juicy sun-ripened tomatoes, jalapeño peppers, and a little red chilli to give a rich sauce, with a gentle heat. Perfect to enjoy with grilled meats, fish, or with sour cream for a great dressing for wraps and sandwiches. Here, we are using it for our take on a Shakshuka Brunch.
Method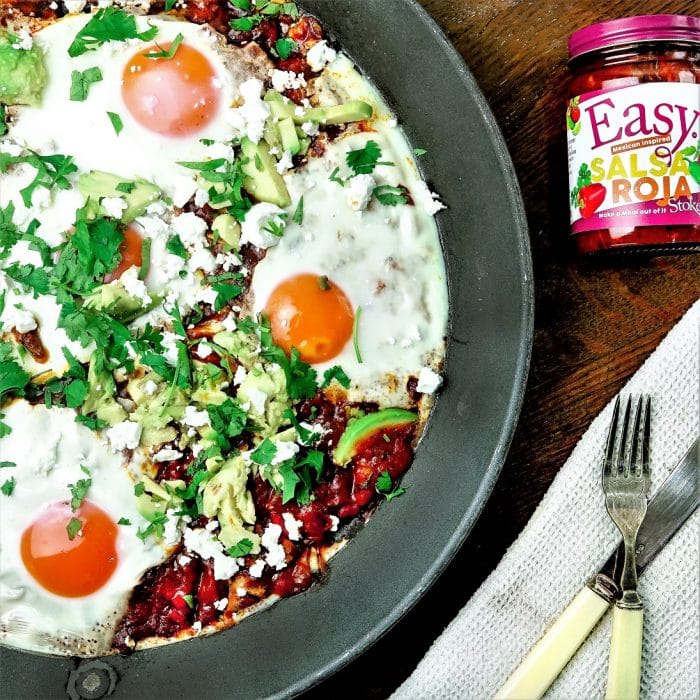 Slice a red pepper and red onion, frying them off to soften.
Add the EASY Salsa Roja, fresh tomatoes, kidney beans and simmer.
Crack a couple of eggs each and bake in the oven for a couple of minutes, then serve, garnished with avocado and feta cheese. Enjoy.