EASY: Pomodoro Pasta Sauce
A Stokes recipe by our EASY 'Meal-Making' Sauce Team
Serves 2 - 4
15 minutes
Dairy Free
Gluten Free
Vegan
Vegetarian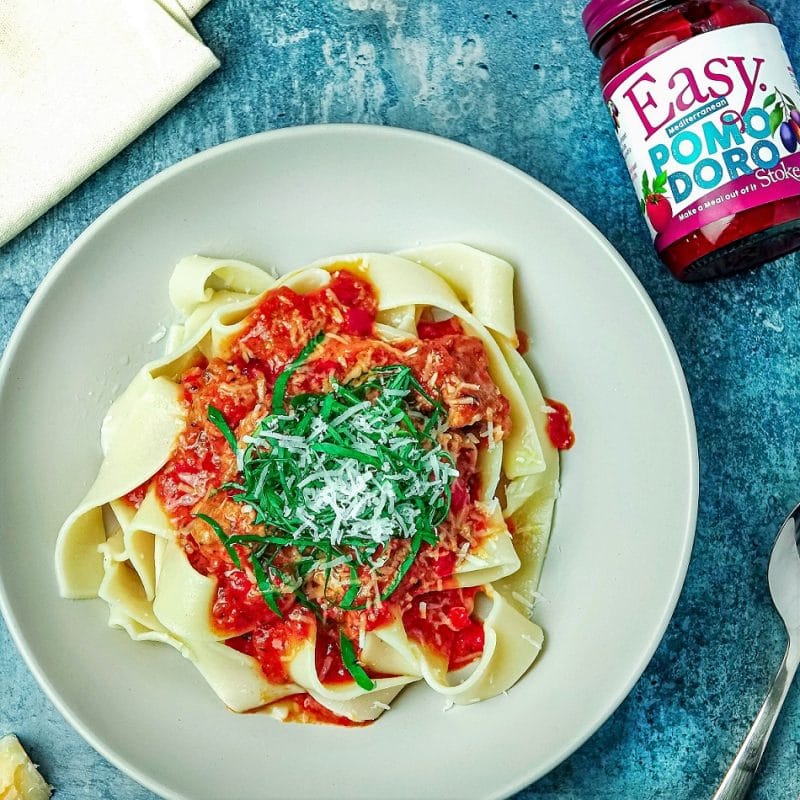 What you'll need
Buy now
Add Selected Products
From your local shop
Pasta, your favourite
1 Red Pepper, sliced
1 Red Onion, sliced
2 or 3 Tomatoes, chopped
Creamed cheese & chopped basil to garnish
Pomodoro is a delicious combination of juicy Italian tomatoes, garlic, Greek extra virgin olive oil and Herbes de Provence. It's perfect with pasta and wonderful as a base for your favourite pizza. It also goes well with plant-based foods, grilled meats or when served cold, mixed with a little olive oil for a salad dressing or dip.
Method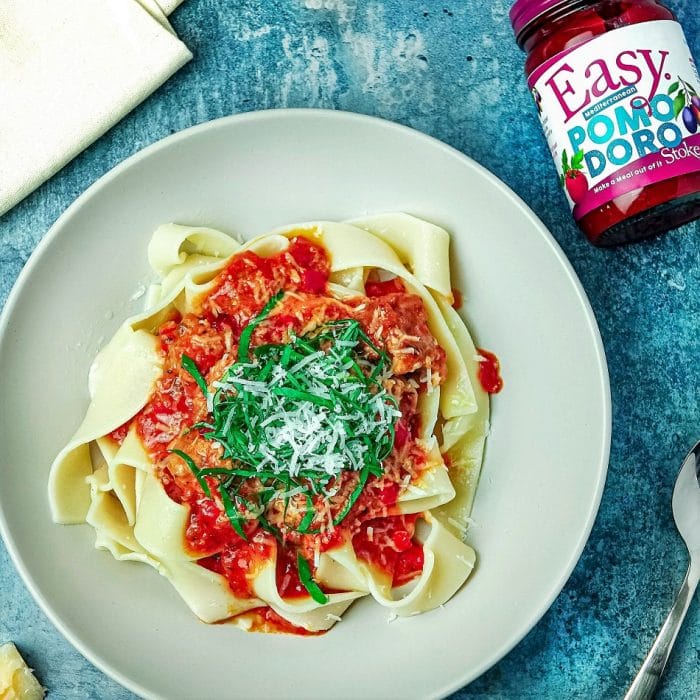 Cook a pan of your favourite pasta.
Fry chopped red pepper, red onion and freshly sliced tomatoes, adding your Pomodoro 'Meal-Making' Sauce after 5 minutes and simmer.
Drain the pasta and fold it through the Pomodoro with a dollop of creamed cheese and chopped basil.