Pomodoro Beans
A Stokes recipe by our EASY 'Meal-Making' Sauce Team
Serves 2 - 3
20 Minutes
Dairy Free
Gluten Free
Vegan
Vegetarian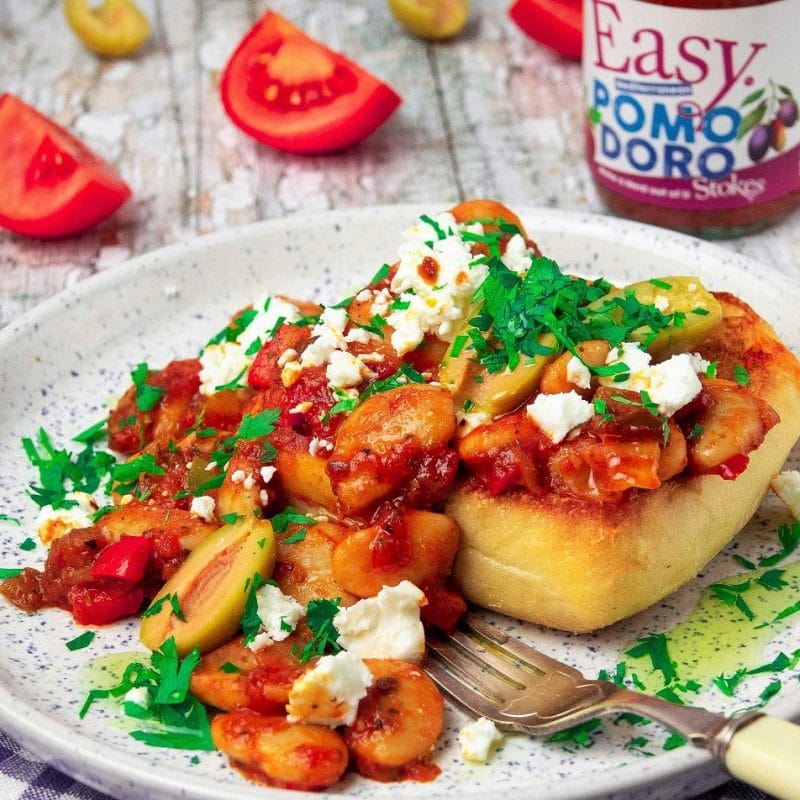 What you'll need
Buy now
Add Selected Products
From your local shop
Sweet red pepper
2 or 3 ripe tomatoes
3 or 4 shallots
Pitted, sliced olives
Feta cheese
Butter or Cannellini beans
Chopped parsley
Our new EASY Pomodoro 'Meal-Making' Sauce is a delicious combination of juicy sun-ripened tomatoes, garlic, Cretan Koroneiki extra virgin olive oil and Herbes de Provence. Perfect with pasta and wonderful as a base for your favourite pizza. Here, we are using it as the flavour packed core of a simple 'baked beans on toast'. Learn more about our new EASY range of 'delicious' – HERE.
Method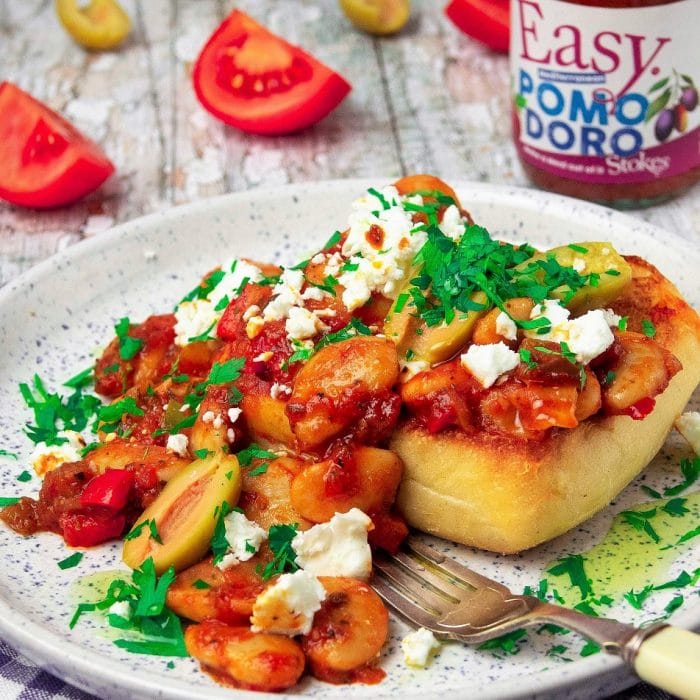 Gently fry a chopped 'salsa' of pepper, tomatoes and shallots until soft and reduce. (A splash of red wine helps too … if you have such a thing!)
Add your EASY Pomodoro 'Meal-Making' Sauce, olives and selected beans (or a combination of the two for variety in taste and texture). Simmer, taste, reduce for just 5 minutes.
Pour servings over toasted ciabatta rolls, scattered with feta crumbs and freshly chopped parsley. Enjoy!