Lemon Curd Posset
A Stokes recipe by our Resident Chef
Serves 4-6
10 Minutes (PLUS OVERNIGHT CHILLING)
Vegetarian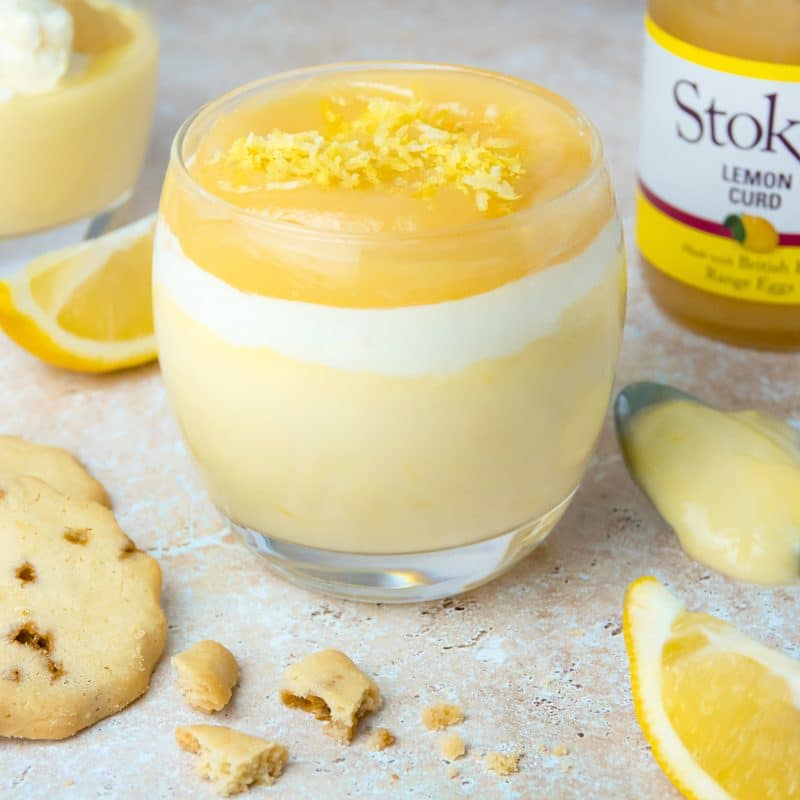 What you'll need
Buy now
Add Selected Products
From your local shop
600ml Double Cream
200g White Sugar
100g Stokes Lemon Curd
3 Lemons, Zested and Juiced.
A quick and easy summertime dessert bound to put a smile on the faces of your friends and family members as a post BBQ treat!
Method
Heat the sugar, cream & Stokes Lemon Curd together to a simmer for 1 minute.
Remove from the heat, add the lemon juice, lemon zest (keeping a little zest back to sprinkle) and mix in.
Pour the mixture evenly into 4-6 glasses and refrigerate overnight until set.
Garnish each posset with a dollop of whipped cream, Stokes Lemon Curd and a sprinkle of lemon zest.
Enjoy served with shortbread biscuits!