Katsu Vegetable Curry
A Stokes recipe by our EASY 'Meal-Making' Sauce Team
Serves 2+
20 Minutes
Dairy Free
Vegetarian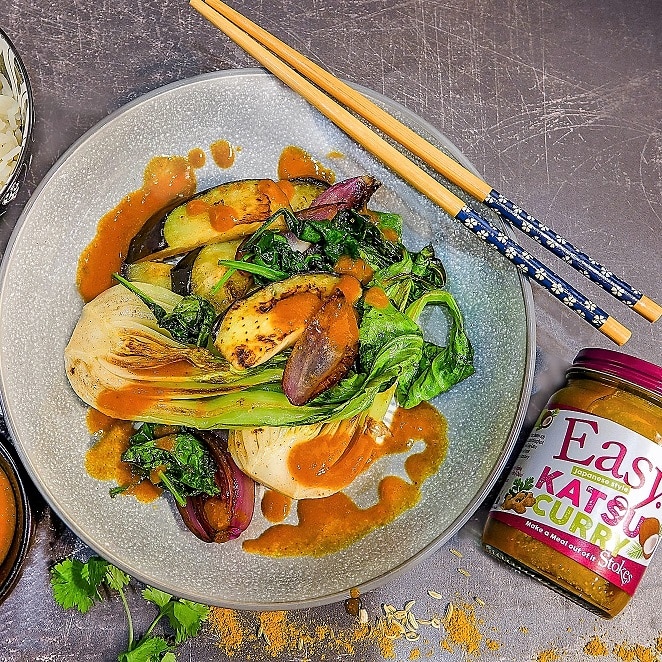 What you'll need
Buy now
Add Selected Products
From your local shop
1 bag of microwave rice
Assorted vegetables
Coconut Milk
Fennel & Coriander seeds
Chopped coriander
Our new EASY Katsu Curry Sauce is sweet and fruity Japanese-style curry sauce enriched with soy sauce, honey and coconut. Classically, it is served with breaded chicken & rice or stir fried vegetables & rice – but it's also little short of 'amazing' on sausages & mash! Read about it's innovation from a childhood memory – HERE.
Method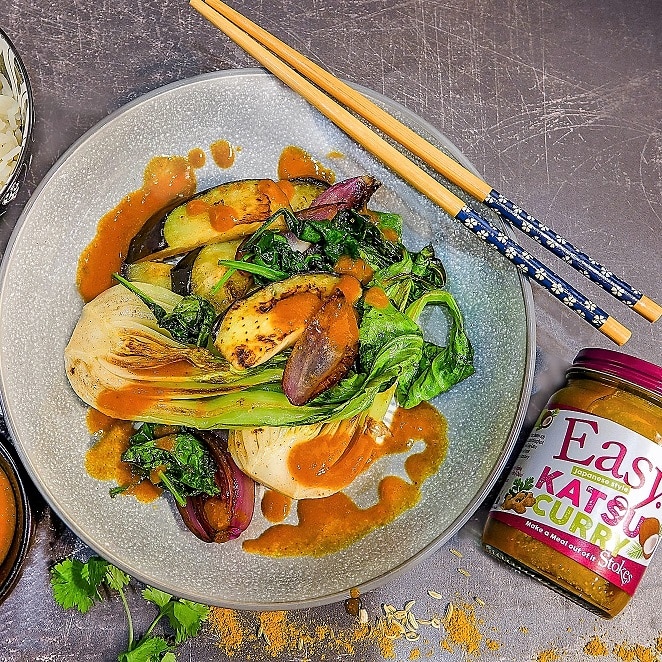 Fry off the spices in a little oil.
Add your chopped / sliced vegetables: aubergine, red onion, tenderstem broccoli, pak choi etc and fry gently with the lid on until soft.
Pour the EASY Katsu Curry Sauce over the simmering vegetables, adding a little coconut milk. Let it bubble for 5 minutes and serve with a sprinkling of chopped coriander.
Watch the video – HERE.