EASY: Katsu Chicken Curry
A Stokes recipe by our EASY 'Meal-Making' Sauce Team
Serves 2 - 4
20 Minutes
Dairy Free
Vegetarian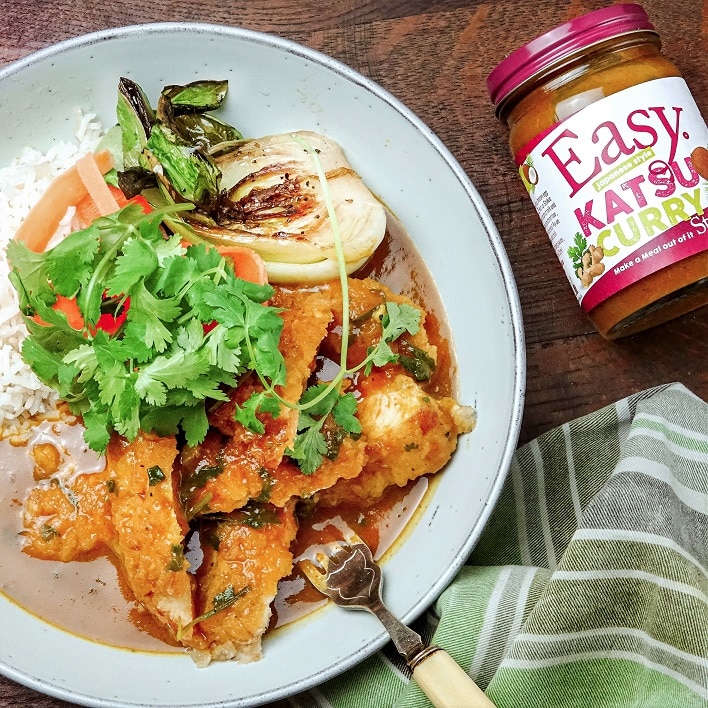 What you'll need
Buy now
Add Selected Products
From your local shop
1 Egg
Mini chicken fillets
150ml Coconut milk
Chopped coriander
Plain rice
Breadcrumbs
Salt and Pepper
Sprinkling of flour
Katsu Curry is a sweet and fruity Japanese-style curry, enriched with soy sauce, honey & coconut. It is classically served with this breaded chicken & rice dish. It also makes a great dipping sauce, and it's perfect with Bangers & Mash or even Fish & Chips!
Method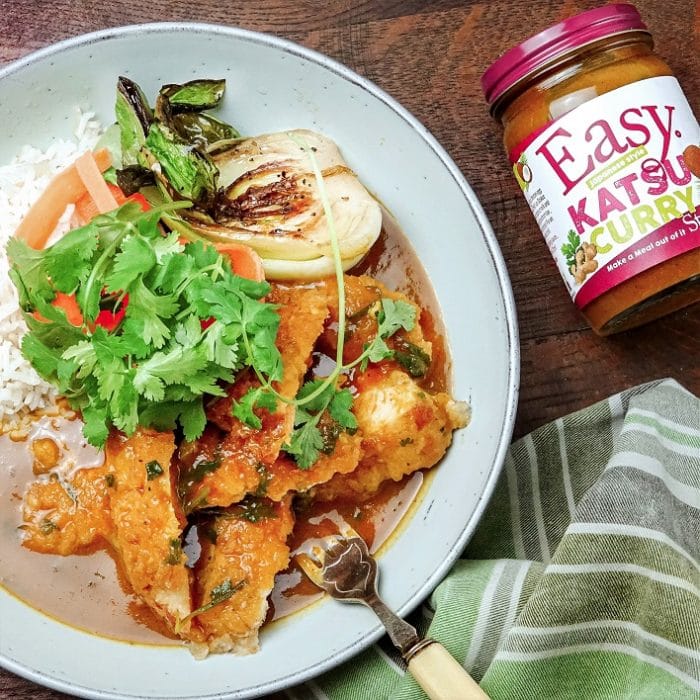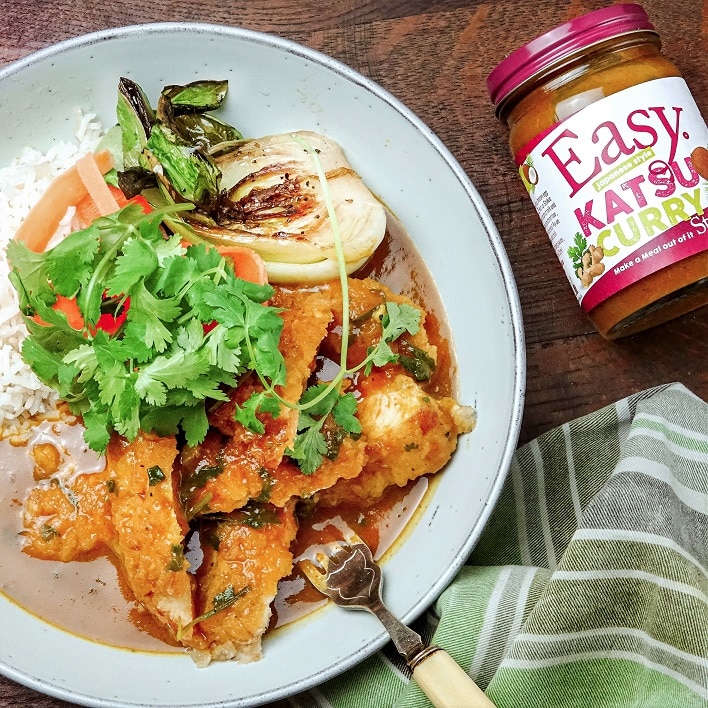 Dip the chicken fillets in seasoned flour, then beaten egg and lastly breadcrumbs, and fry until golden.
Heat up Stokes Easy Katsu Curry sauce, adding 150ml of coconut milk and some chopped coriander.
Microwave a pouch of rice; pour the Katsu curry sauce over the chicken and enjoy!