Hoisin Noodles
A Stokes recipe by Janeyfoodlover
Serves 5
Dairy Free
Vegan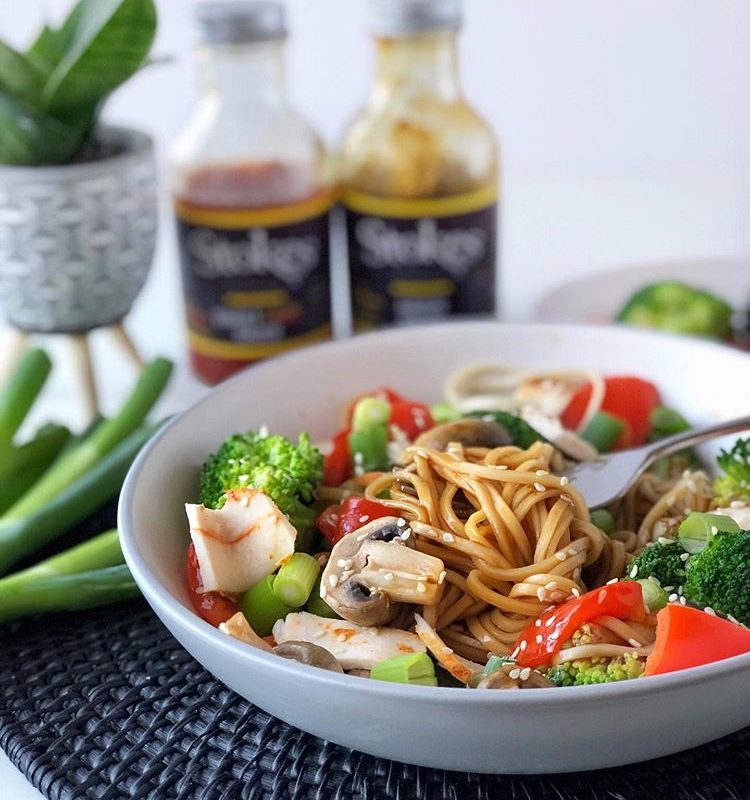 What you'll need
Buy now
Add Selected Products
From your local shop
Chicken Breast (300g) or 1 Block of Tofu
Medium Noodles (300g)
Soy Sauce (90ml)
Broccoli Florets (120g)
Spring Onions
Cornstarch (2 tsp)
Red Bell Pepper (1x Pepper)
Mushrooms (250g)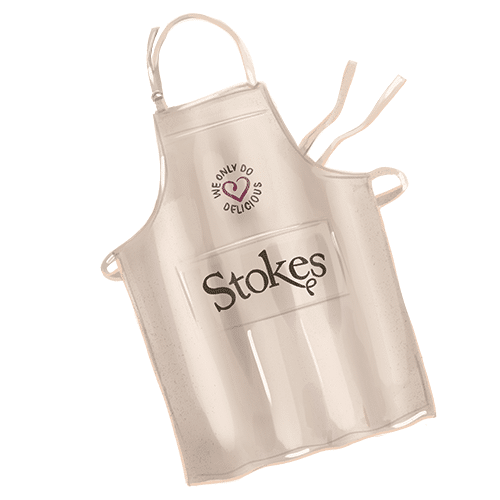 This dish is suitable for vegans when using tofu in place of the chicken breast.
Method
We learned how to make this fabulous dish from one of our great customers, Jana.
'Cook the noodles separately according to the instructions. Cut your meat or tofu to small cubes. Add to a bowl with one tablespoon of corn starch. Mix until the meat or tofu is covered in starch. Heat 1 tbsp of olive oil in a pan and add the meat/tofu pieces. Fry on each side until crispy.
Place the broccoli in a pan and add a splash of water. Cover with lid and steam for 3 minutes. Add the diced onion. Sauté for a minute, then add chopped mushrooms and bell pepper. Add another splash of water and steam for a couple of minutes until mushrooms start to soften.
Now add the hoisin sauce, sweet chilli sauce, soy sauce and orange juice to the broccoli and mushrooms. Add another 1 tbsp of cornstarch mixed with 50mls of cool water. Cook until the consistency is thicker. Add your cooked noodles and fried meat/tofu. Serve sprinkled with sesame seeds and spring onions. Enjoy!'