EASY: Classic Steak Sauce
A Stokes recipe by our EASY 'Meal-Making' Sauce Team
Serves 2+
20 Minutes
Gluten Free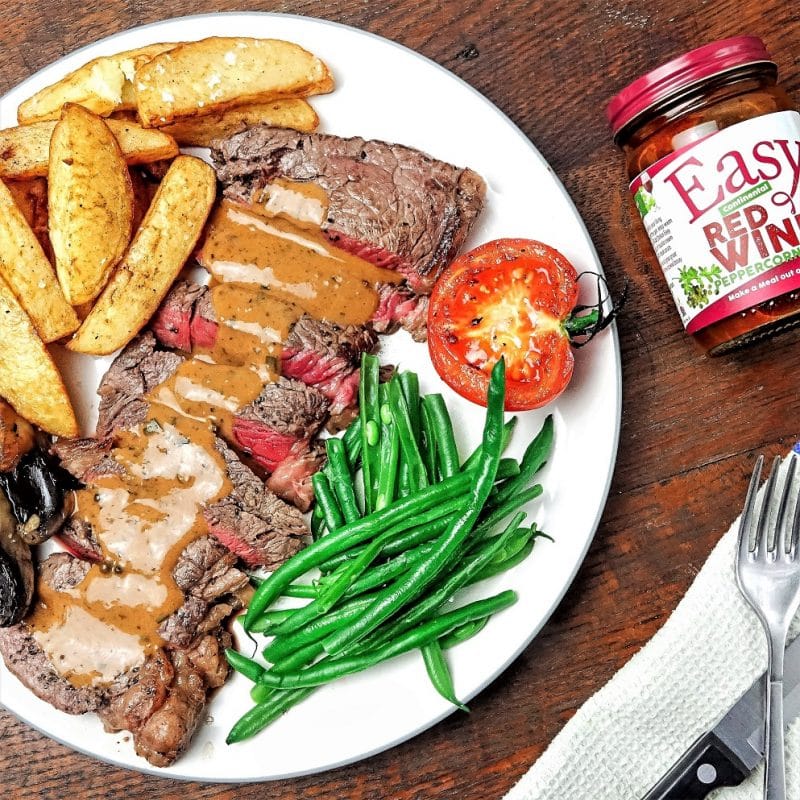 What you'll need
Buy now
Stokes Easy Red Wine & Peppercorn
Add Selected Products
From your local shop
A juicy steak each
Double Cream
Tarragon (chopped)
French Beans
Chips
Stokes Easy Red Wine & Peppercorn Sauce is a classic accompaniment for a juicy steak, made with a rich beef stock, Claret, Ruby Port and aromatic Indian green peppercorns. It also goes well with Sunday roasts and adds a lovely depth of flavour to slow-cooked casseroles.
Method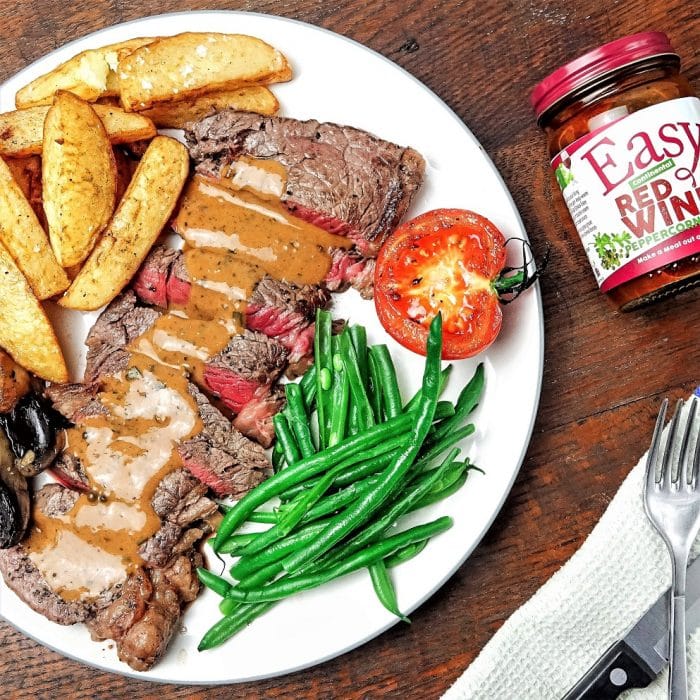 Fry the steaks to your liking, basting them with butter, and rest.
In the pan you have lifted your steaks from, heat and flame off a drop of brandy in the juices.
Add your Stokes EASY 'Meal-Making' Sauce, stir in a little double cream and chopped tarragon – whisk, bubble, serve and enjoy.