Classic English Burger
A Stokes recipe by our Resident Chef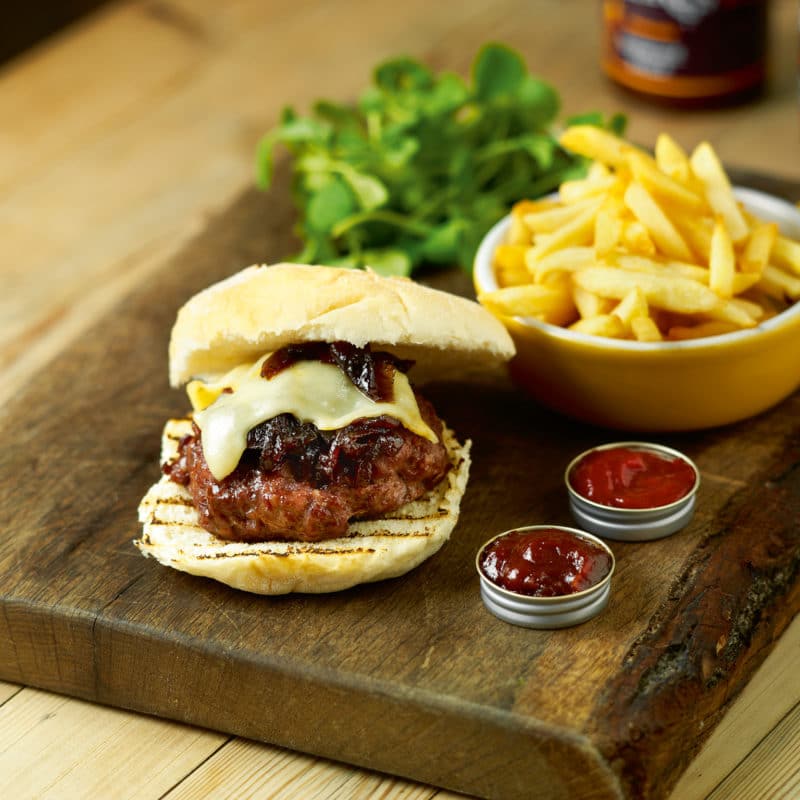 What you'll need
Buy now
Add Selected Products
From your local shop
British Beef Mince (500g)
Shallots (x4)
Large Free-Range Egg Yolk (x1)
Breadcrumbs (25g)
Be sure to use a quality bun to get the best out of your burger. When you take the time to prepare the best-tasting food, an inferior condiment (and bun) will just not do!
Method
Mix together the beef mince, shallots, a dash of English Mustard, 2 tablespoons of Red Onion Marmalade, egg yolk and breadcrumbs until well combined. Divide into 4-6 equal portions and shape into burgers. Cover and chill the burgers in the fridge for at least 30 minutes.
Heat a griddle pan until hot (or the BBQ!) and coat the burgers with oil. Cook for around 10-15 minutes, turning regularly, until cooked through, then top it off with a quality bun, mature cheddar cheese and a healthy spoon of Stokes Red Onion Marmalade!